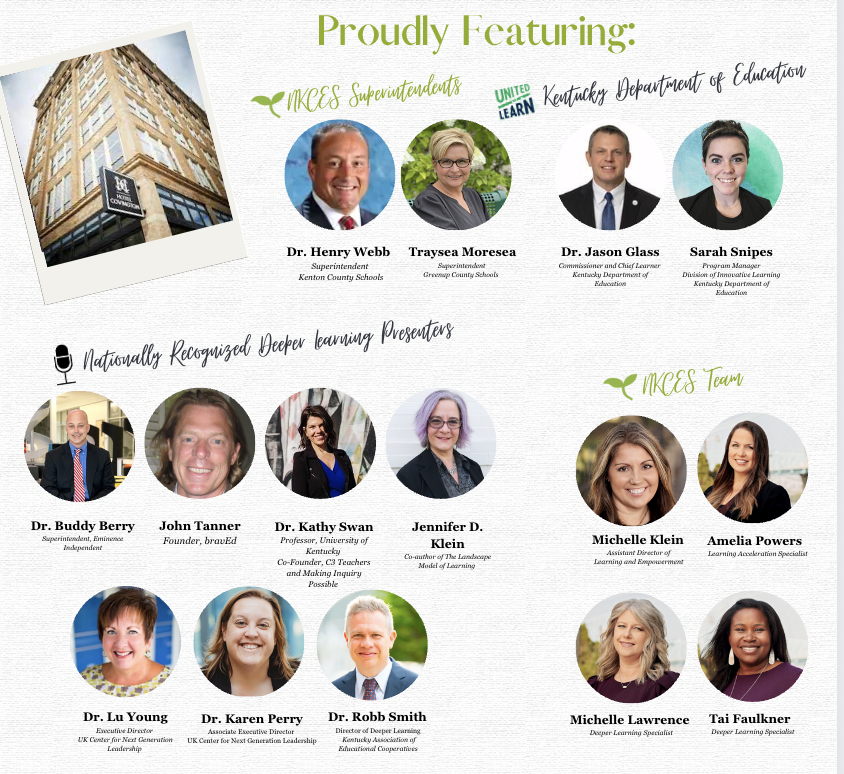 *payment not required to register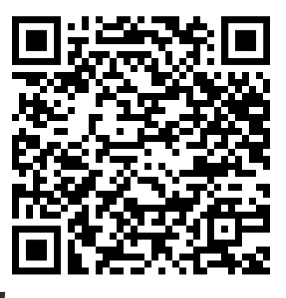 Deeper Learning Summit Program Guide
Scholarship Opportunities
Participants have two ways to apply to attend the Summit for free.
The first option is to submit a Deeper Learning video to the NKCES team. This video should be highlighting Deeper Learning work in a school or classroom. The video will be reviewed by our team and- if it is selected to publish- the person who submitted the video will attend the Summit for free!
The second option is to fill out the Innovative Teacher Scholarship Application. We are offering 22 Innovative Teacher Scholarships.
In both cases, winners will be notified before we invoice for the Registration fee. If you win, you will not be invoiced for the cost of the Summit!
Video Submission Information
Innovative Teacher Scholarship Information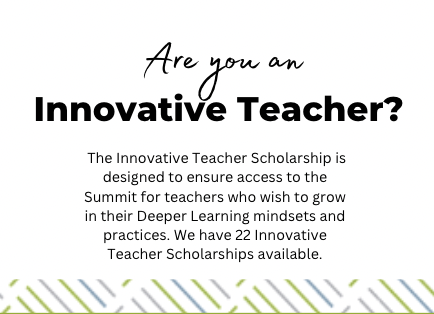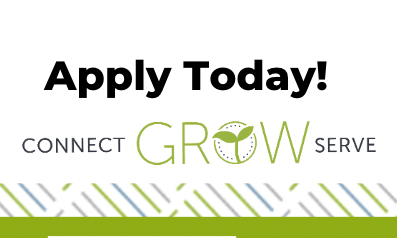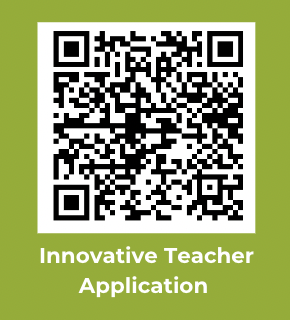 NKCES is providing participants three ways to sustain the learning that happens at the Summit.
Participants will receive any texts or resources associated with the sessions for which they are registered.

Participants will leave the Summit with a free Virtual Dashboard of videos about Deeper Learning.

Participants will have the opportunity to sign up before or after the summit to participate in free professional learning cohorts with four of the live presenters. The cohorts will take place during the 2023-2024 School Year and are sponsored by NKCES.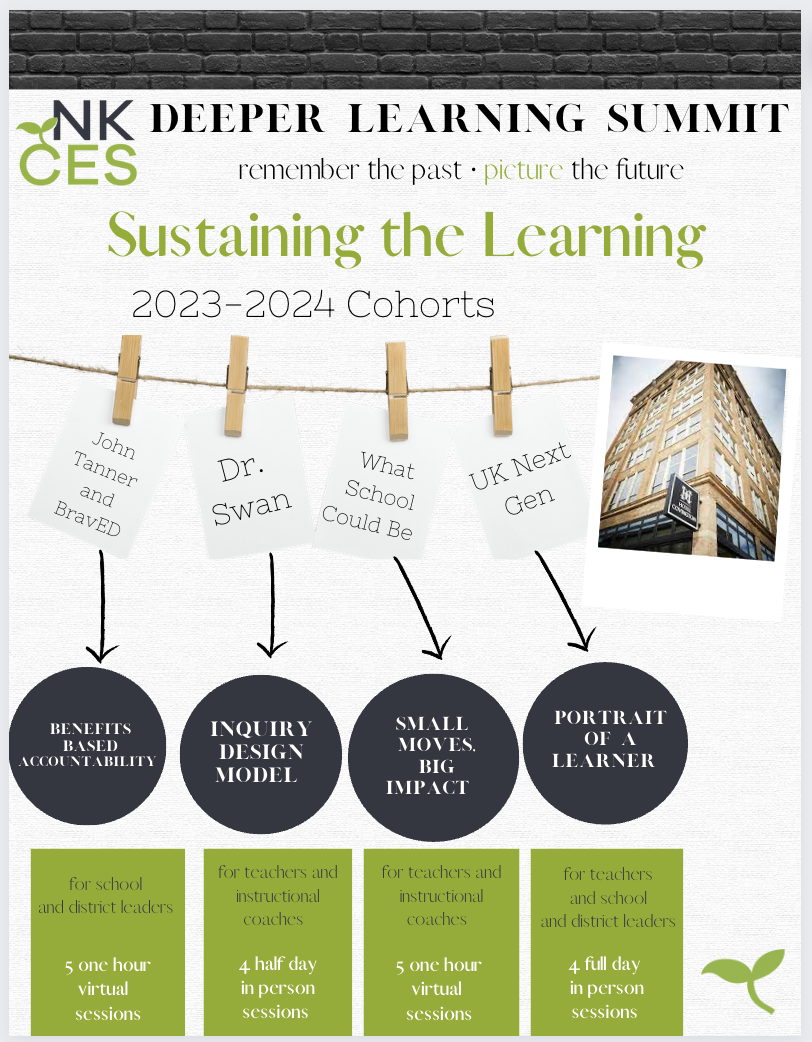 The cohorts are very exciting- and completely optional.
Some people may know just by looking at the options that they would like to be part of a cohort. Go ahead and pre-register!

Others may like to wait and see the presentation at the Summit, and then decide they would like to join a cohort with a presenter they with whom they want to continue learning.
Others may not be interested in a cohort at all!
It is completely up to you! The cohorts are not a requirement- just an additional option for sustaining the learning brought to you by NKCES!